Archives by date
You are browsing the site archives by date.
Nobody likes the feeling of being left out, and when it happens, we tend to describe these experiences with the same words we use to talk about the physical pain of, say, a toothache. "People say, 'Oh, that hurts,' " says Nathan DeWall, a professor of psychology at the University of Kentucky. DeWall and his […]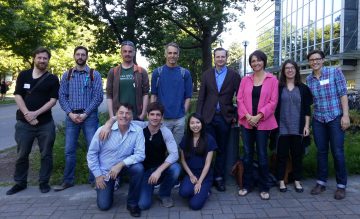 The past 20 years have witnessed a surge of scientific interest in a latent brain state in which our attention is disengaged from our immediate surroundings. This phenomenon has been tied to numerous labels, including mind wandering, internally-directed attention, spontaneous thoughts, task-unrelated thoughts among others. As scientists gradually unravel bits and pieces of this ubiquitous […]
A new study from the University of British Columbia helps explain how people become obsessed with forbidden pleasures. The study, which will appear in an upcoming edition of Cognitive, Affective and Behavioral Neuroscience journal, shows that when people are forbidden from something, it takes on a new level of focus. Grace Truong, UBC Dept. of […]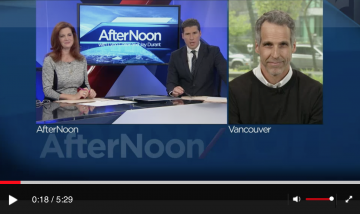 WATCH:  Dr. Todd Handy confirms "chemo brain" is a real thing and discusses how cancer patients are affected by treatment. There's hair loss, changes to your appetite and incessant fatigue – chemotherapy is a gruelling process. But new Canadian research is warning that another side effect is difficulty concentrating. In a new study, scientists out […]
UBC research shows that chemotherapy can lead to excessive mind wandering and an inability to concentrate. Dubbed 'chemo-brain,' the negative cognitive effects of the cancer treatment have long been suspected, but the UBC study is the first to explain why patients have difficulty paying attention. Breast cancer survivors were asked to complete a set of […]
It's been known for more than a century that acetaminophen is an effective painkiller, but a new study shows it could also be impeding error-detection in the brain. The research, authored by a team including Dan Randles, a University of Toronto postdoctoral fellow, and Todd Handy and Steven Heine from the University of British Columbia, is […]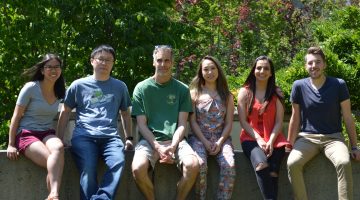 A place of collaboration, comfort and contribution Up on the third floor of UBC Psychology's Kenny building, Dr. Todd Handy sits in a big computer chair on wheels in the middle of his main lab room, enthusiastically tossing ideas back-and-forth with Ph.D. students Jennifer Yip and Simon Ho and senior undergraduate student Kyle Gooderham. The four […]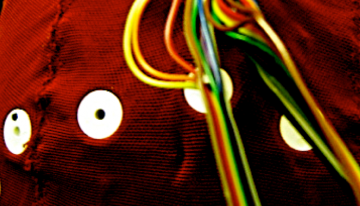 Visual attention concerns the mental processes and how we shape visual information and prioritize its relevance for thinking and acting. Our lab seeks to understand these processes, how we use them in everyday life, and how they vary in different populations.